Pineapple Restaurant: An Adress of Great Tastes
Pineapple Restaurant, founded in 1991 by two partners in Netsel Marina, Marmaris, still serves many customers today. Pineapple, an international restaurant, brings great tastes of international cuisine to its customers. The menu offers a variety of tastes ranging from pasta to pizzas, seafood to traditional Turkish dishes. Also, starters, soups, intermediate hot and salads can not pass the taste of the taste.
The restaurant, which has been serving its customers consistently for 28 years, continues in the same line in terms of staff and food quality. The restaurant's range of customers is extensive. While some of the customers come from Netsel Marina, many famous football players, businessmen, artists, and statesmen are from the restaurant. Also, in 2019; Russia, Sweden, Germany, France, the Netherlands; have customers.
Opened at 7, the restaurant is ready for customers at 8 o'clock. They have the expression of 'Pineapple Logic'. Employees themselves are professional operators, chefs who dominate the kitchen and waiters integrated with hospitality. When we heard that the newest employee was 15 years old, we understood why this restaurant has become such an excellent business. Also, the restaurant does not have a closing time. Whenever the last customer wants to leave, the restaurant closes at that time.
The decoration of the restaurant is legendary. The theme that stands out with the theme of maritime, different ship models, ship paintings, ship crafts, historical paintings of Marmaris la also appear on the wall. Besides, the first Turk who crossed the Great Sahara and went to the North Pole, Cumhur Gökova interviewed about the world tour in this restaurant. You can also see the photos taken by Muzaffer Yücel from different locations around the world.
After feeling cheerfulness, loyalty, and operational excellence, the favorite taste came to drink the 'Seafood Soup'. This soup consisting of octopus, squid and shrimp trio is one of the most delicious flavors I have ever had. My first job when I go to Marmaris is to drink this soup. Also, all the guests I have brought so far have given an A + rating. I mean, if your way to Marmaris, you must stop by this excellent restaurant!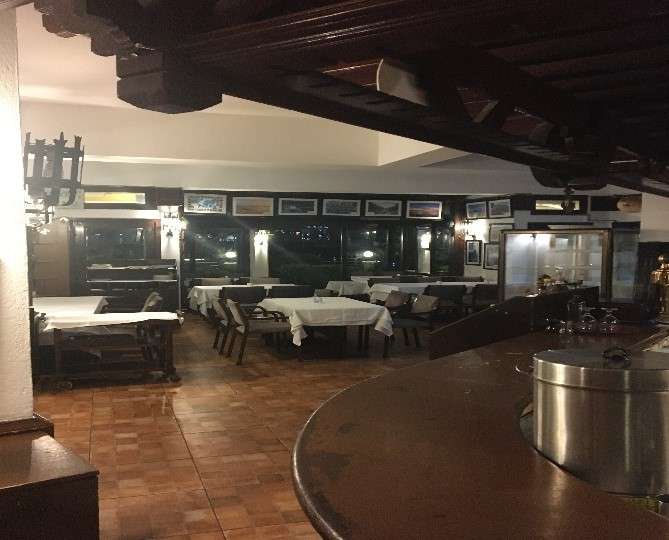 ---
Paylaşın