Marine Firms: A Guide to Sea Lovers
Marine Firms is an advertising and promotional company, which is based in Fethiye, where especially maritime companies meet under the same roof. Marinefirms.com provides information about their companies on this platform. The identity of the companies includes phone, address, sector, contact information of the authorized person, company web page information, social media information (Facebook, Twitter, Instagram, Youtube, Foursquare, Trip Advisor, Google Plus), company introduction video and company promotion information. In the portfolio of the company that provides yacht maintenance services to the marine, firms that provide carpenter services to the marine, marine or craft supplies selling companies, marine yacht paints services firms, the difference marinas in Turkey, marinated providing electronic service companies, marine water treatment systems service providing companies, marine companies providing cooling and air conditioning, marine supplies of second hand boat yachts, maritime internet sales stores, marine construction and rescue services, and finally marine artificial teak and deck coating services. There is also an area on the web page that can advertise.
Many shipping companies to collect information of the Web page of the official target in Turkey under one roof, serves sea and maritime lovers under one roof. In addition, in order to find your company easily in Google, there is a field where you can enter keywords related to your company's service. The website, which has done excellent work so far, is on its way to becoming a maritime guide for sea lovers by reaching a larger audience.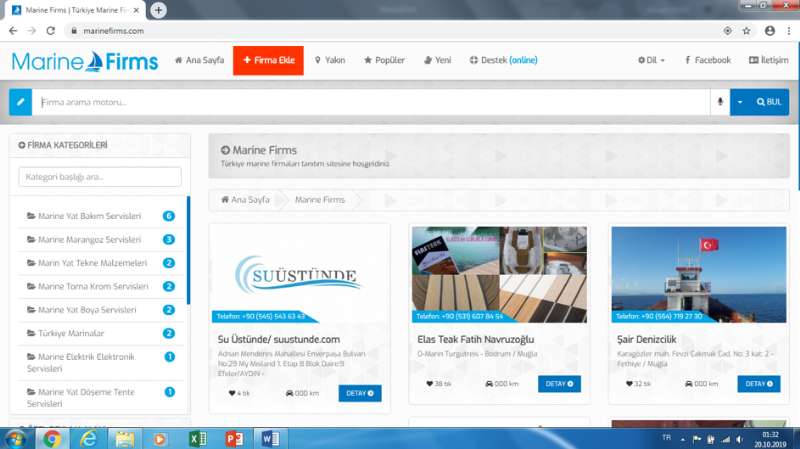 ---
Paylaşın